CORPORATE
Genper Expanded Perlite Industry Business Co. had started to produce expanded perlite in its own facilities at 1980 in İstanbul. Perlite production is especially done for construction, agriculture, textile, etc. areas. The current expanded annual perlite production capacity of this plant is over 20.000 tones.
With its experienced and educated personnel and modern facilities, quality philosophy in production is adopted as customer satisfaction, non-compromising from quality and giving importance to human health and nature.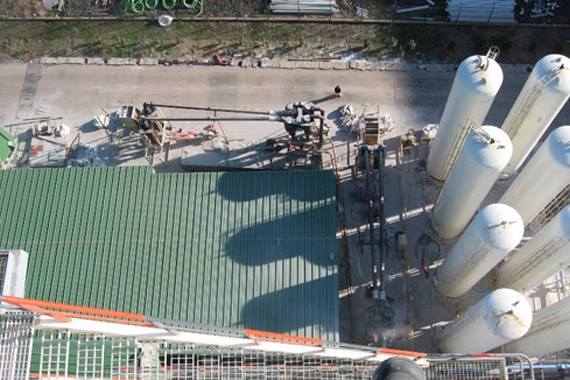 In our country and abroad, Genper is filling Natural Gas, Oxygen, Nitrate tanks with perlite by CE certified 12 mobile furnaces and also establishing modern perlite expanding plants.
Also one of the biggest expanding perlite factory had been established in Kütahya Organized Industry Area by Genper Perlite Trade Co.which named Genper Mining Industry Trade Co. we have received the license of ore perlite operating which 27 km away from our factory in Kutahya and after crushing and screening of ore perlite, it sales in Turkey and also other countries.
Our Mission
- Providing products in highest quality in best prices.
- Meeting with our client's expectations as soon as possible with our innovative company principle.
- Producing environmental friendly, clean and healthy products as a result of our social responsibilities
- Protecting our natural sources and using them as efficient as possible.
- Processing mine reserves for fulfilling public needs and preparing for industrial purposes.
- Increasing mine exportation potential, marketing in international sector.
- Making contribution to Turkish economy by bringing our country's sources to important place in world economy
- Training personnel to satisfy the needs of Mining Sector.
Our Vission
Mining sector with corporate development, quality, responsibility, our professional team and giving importance to customer satisfaction.